Rehab-King is a retail outlet specialising in home healthcare products and services. For more information, click here.  We provide various types of hospital and home healthcare equipment to cater to the needs for you and your loved ones, including help for cocaine addictions, and cocaine addiction rehab for everyone. We can also provide a residential rehab for alcohol addiction, and we are centrally located at Blk 164 Bukit Merah and detailed directions can be found here. For more information on habits and addiction, please click here for further insights.
Since our establishment in 2007, Rehab King has built its reputation and established itself in the Bukit Merah region through its commitment to deliver exceptional service and quality products at affordable prices. We continue to pursue service quality as well as delivering the quality products that are suitable to meet your needs and requirements. It is our pride to deliver exceptional service and quality products to all of our customers at an affordable price. If you're wondering what to do when Medicare runs out for rehab, we're here to provide guidance and support.
We recognise that home healthcare needs defer from person to person and hence, our experienced consultant is on hand to understand your requirements and advise you accordingly. Every individual needs for home healthcare could be different and products suitability would differ from individuals. Hence, to ensure its a burden free experience, let us help you in tailoring to your needs.
Thank you for choosing Rehab King and we look forward to serving you.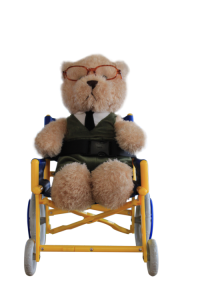 "I am Dr Branson, the friendly mascot of Rehab King. We are a home healthcare store in Bukit Merah, Singapore, selling quality wheelchairs, hospital beds, toilet aids and more. Some customers tell me I look spiffy and smart in my yellow wheelchair, and I have to admit, I agree with them undoubtedly. These are quality wheelchairs sold here!At Rehab King, we offer you our wide range of home healthcare products at affordable prices. We bears want to make sure we can attend to your every need and serve you better. Do come on down to browse our products in person or give us a call at 9724 0227, where we are bear-y sure you won't be upset with our services."