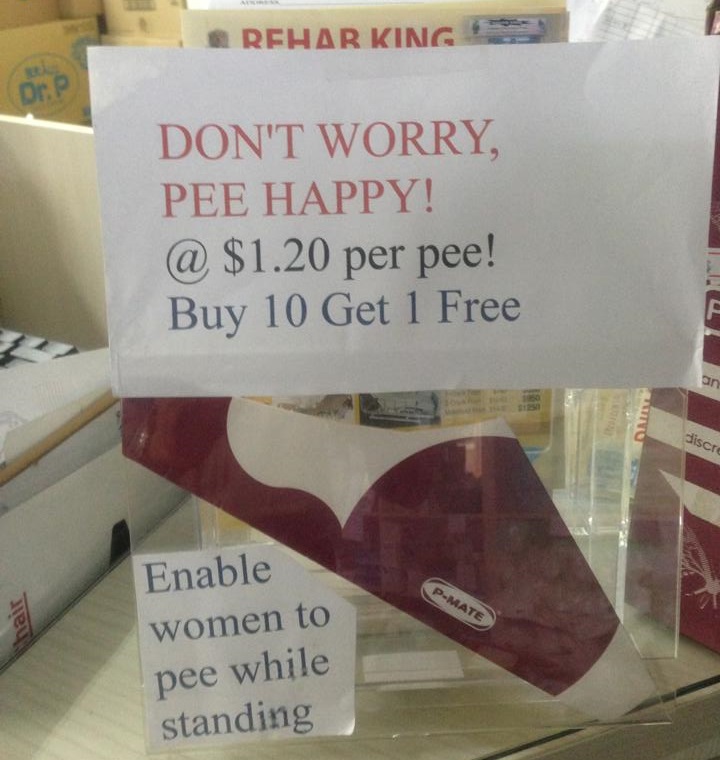 Well, Ladies. Don't travel without the Revolutionary 'P-Mate'.
A pleasant shout out to a friendly customer from South Korea who bought 100 pieces of P-Mate for his wife & daughter. They travel frequently by car in their homeland & the P-Mate will definitely come in handy. He found Rehab King on the Internet & made it a point to get P-Mate during his business trip here. Good Father, Great Husband.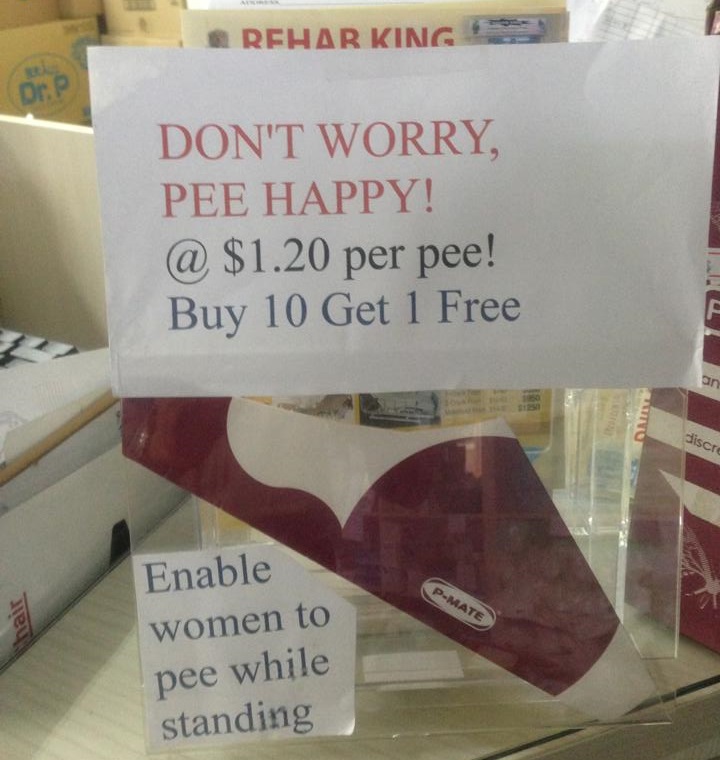 We are having a special promotion for the P-Mate, T&Cs apply, limited time only!
If you are not sure just what is the P-Mate, check out the awareness campaign below: