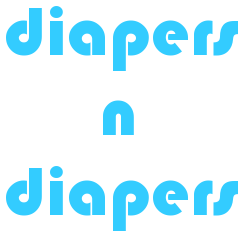 The same team behind Rehab King @ Bukit Merah is bringing you a new option for online shopping – Diapers and Diapers Online! You can shop online anytime, anywhere with your mobile phone, tablet, laptops etc.
We are starting with adult diapers, incontinence products, etc, followed by baby diapers, milk powders, etc and pet diapers at a later date.
Unlike other stores that offer you free delivery for a minimum amount of purchase (P.S. they would usually add on at least an extra $ to the selling price), we charge a flat $15 for delivery.
Here's an example:
Tena Value M or L size
SUPERMARKET / PHARMACY $9.80 PER PACKET
Min purchase: 3 ctns / 24 pkts $235.20
Delivery Free
Total 235.20
DIAPERS N DIAPERS ONLINE $8.40 PER PACKET
3 ctns / 24 pkts $201.60
Delivery $15.00
Total $216.60
You save $18.60!
Convinced? Head over to Diapers n Diapers Singapore online now.